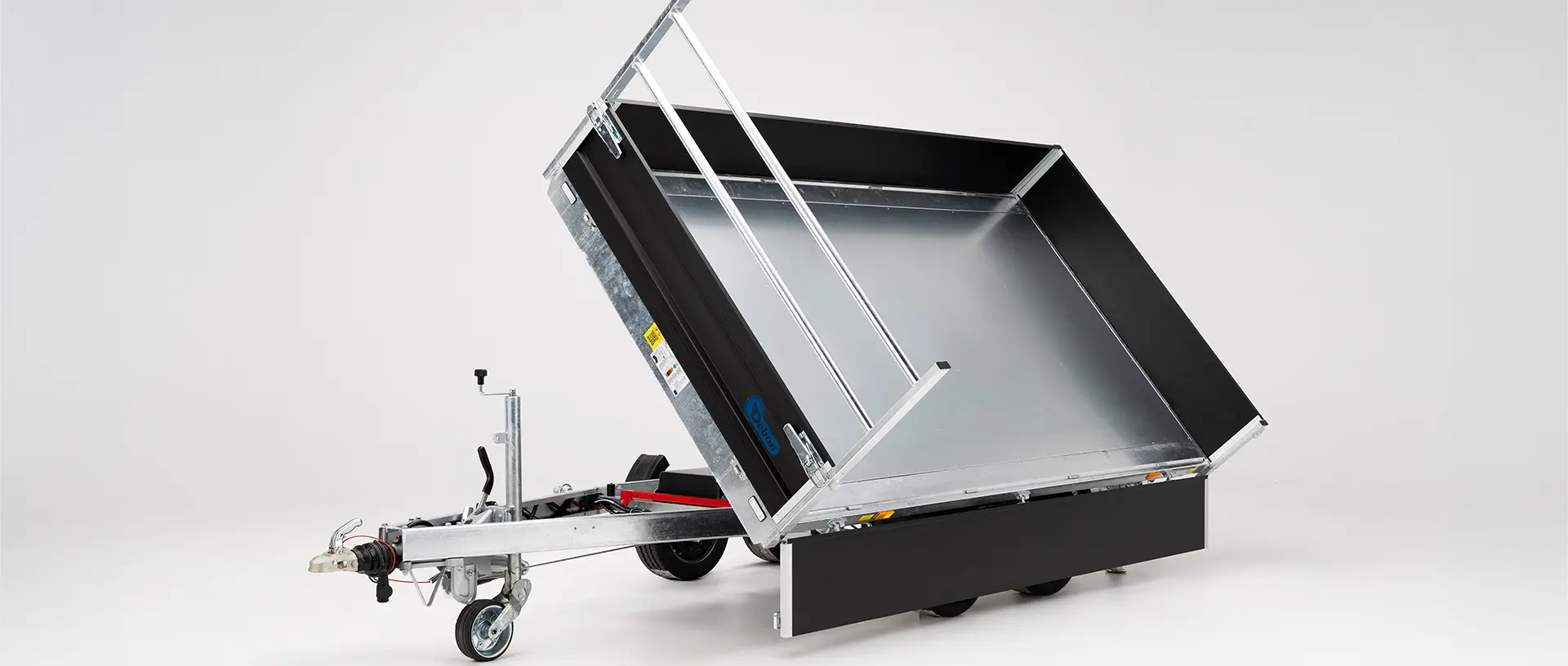 Tipper PW 3.3
Black Edition Tri-Tipper Trailer – The Alliance of Elegance and Functionality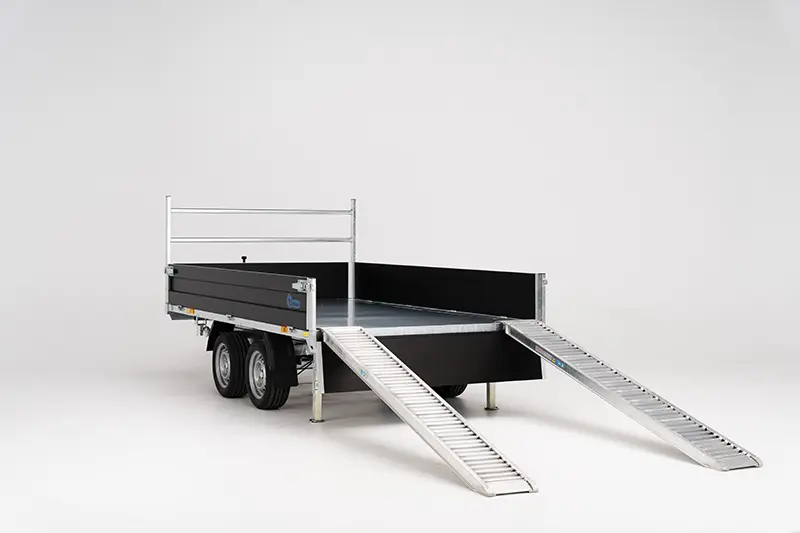 Discover the new PW 3.3 Black Edition tri-tipper trailer from Debon Trailers. Designed to provide superior functionality and a large transport capacity without compromising on aesthetics, this edition is the ideal solution for your needs.
Incomparable Elegance :

The PW 3.3 Black Edition proudly features 35 cm high anodized black aluminum drop sides. More than just an aesthetic detail, they ensure optimal protection of the sides by guaranteeing strength and longevity.
Enhanced Safety

:
Every detail matters. Equipped with 8 solid tie rings, the trailer promises a flawless fixation of your goods. And for added peace of mind, a safety cane is provided when the tipper is in the raised position.
Premium Tipping Technology

:

Adapt to every situation with its tri-directional tipping capability. Operated by an electric pump, the 5-stage cylinder ensures a smooth and efficient tipping in all directions. Moreover, with the removable remote control, you have complete control over the process.
Versatile Loading

:
Need to transport a quad, motorcycle, or handling equipment?
Optionally, add specially designed aluminum loading ramps for vehicle transport. Conveniently, these ramps can be stored in a dedicated compartment equipped with anti-noise strips to prevent sound inconvenience during your travels.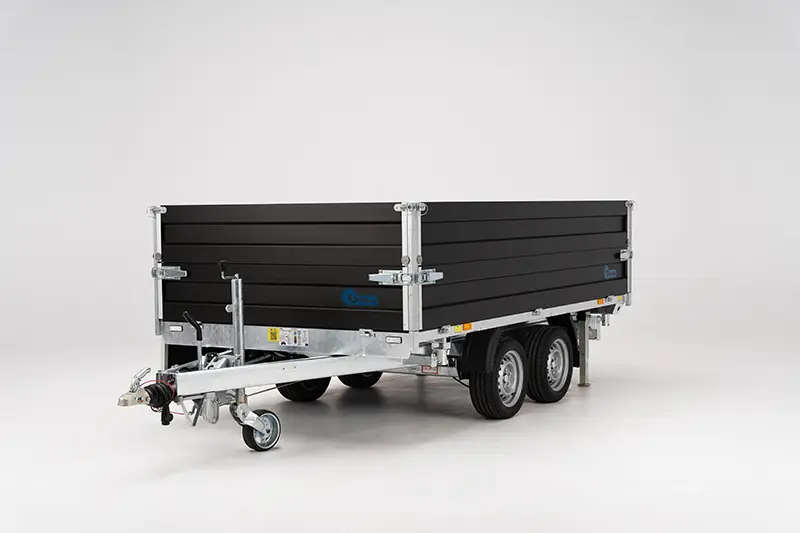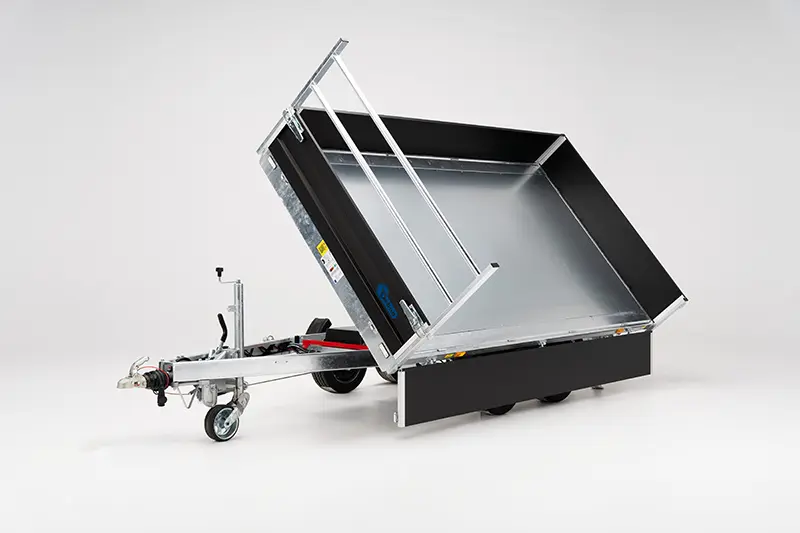 Highlights of the PW 3.3 Black Edition

:
Aesthetic and durable black anodized aluminum sides.

8 tie-down rings for a solid fixation.

Advanced tipping with an HCIC electric pump.

Safety cane provided for the raised position.

Optional vehicle loading ramps with quiet storage.
The PW 3.3 Black Edition from Debon Trailers redefines what a tipper trailer can offer.
Whether it's sporting equipment, construction machinery, a recreational vehicle, or rubble, it is ready to meet all your transport needs.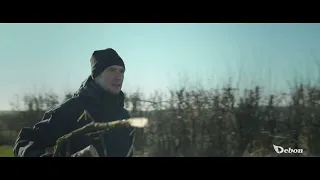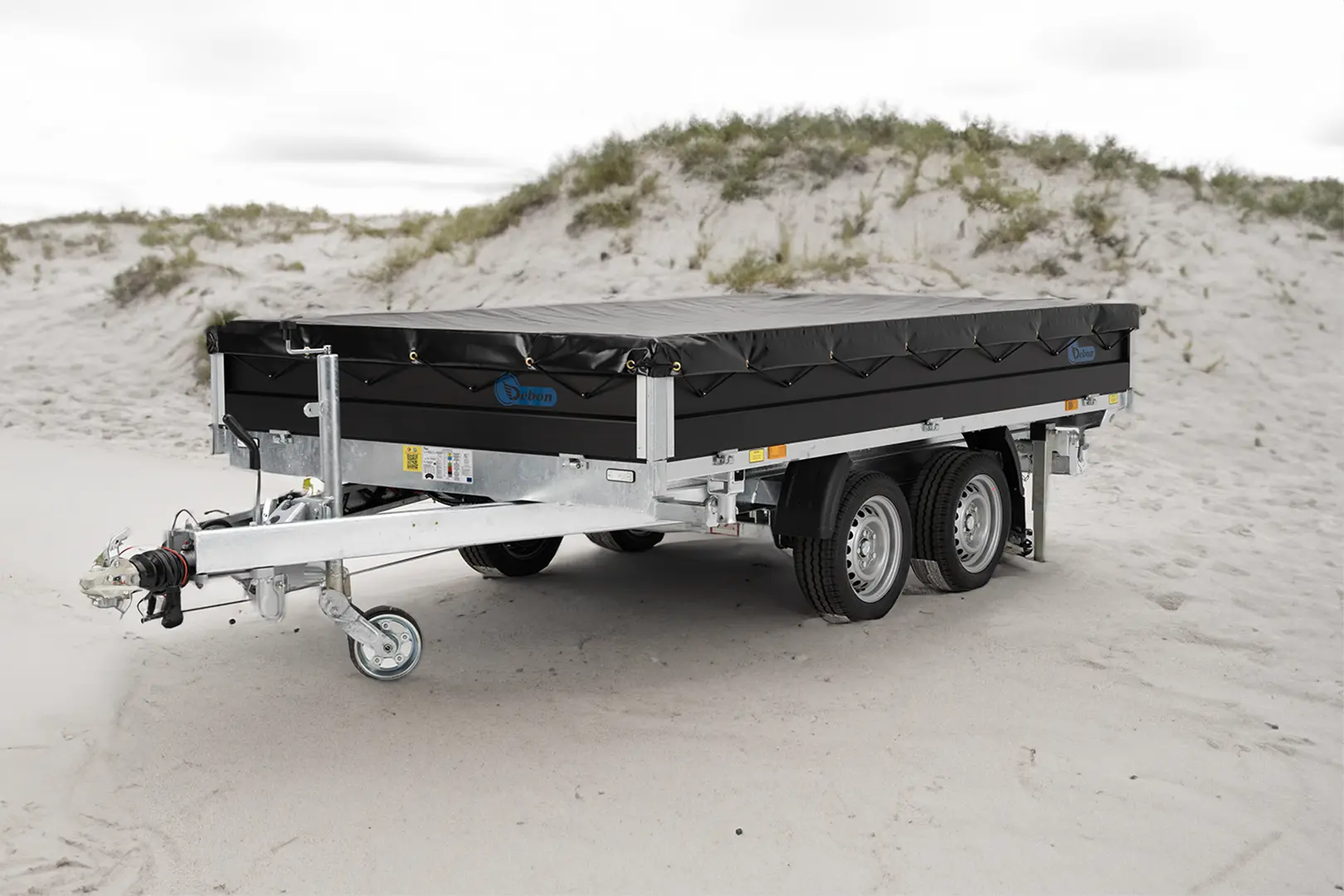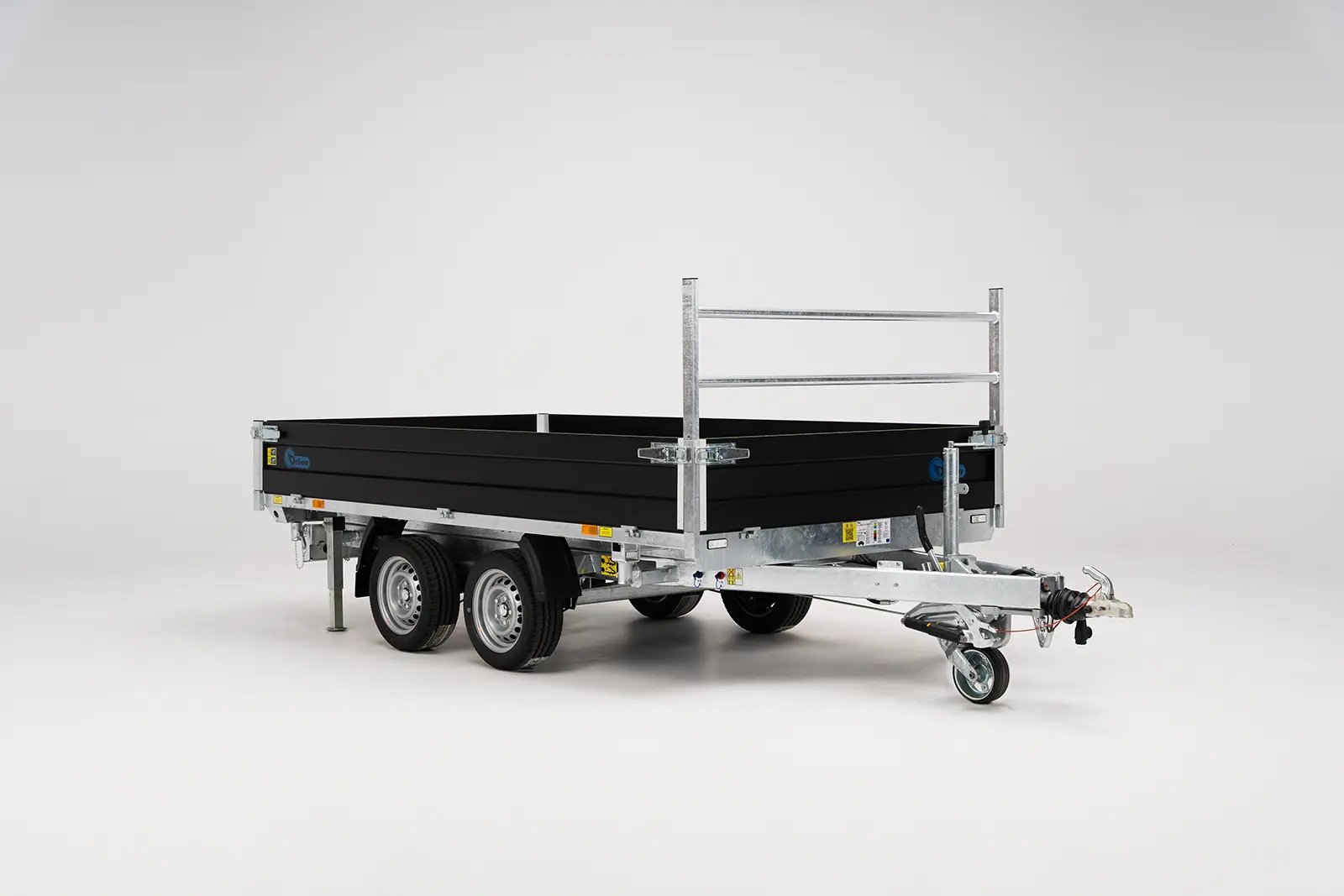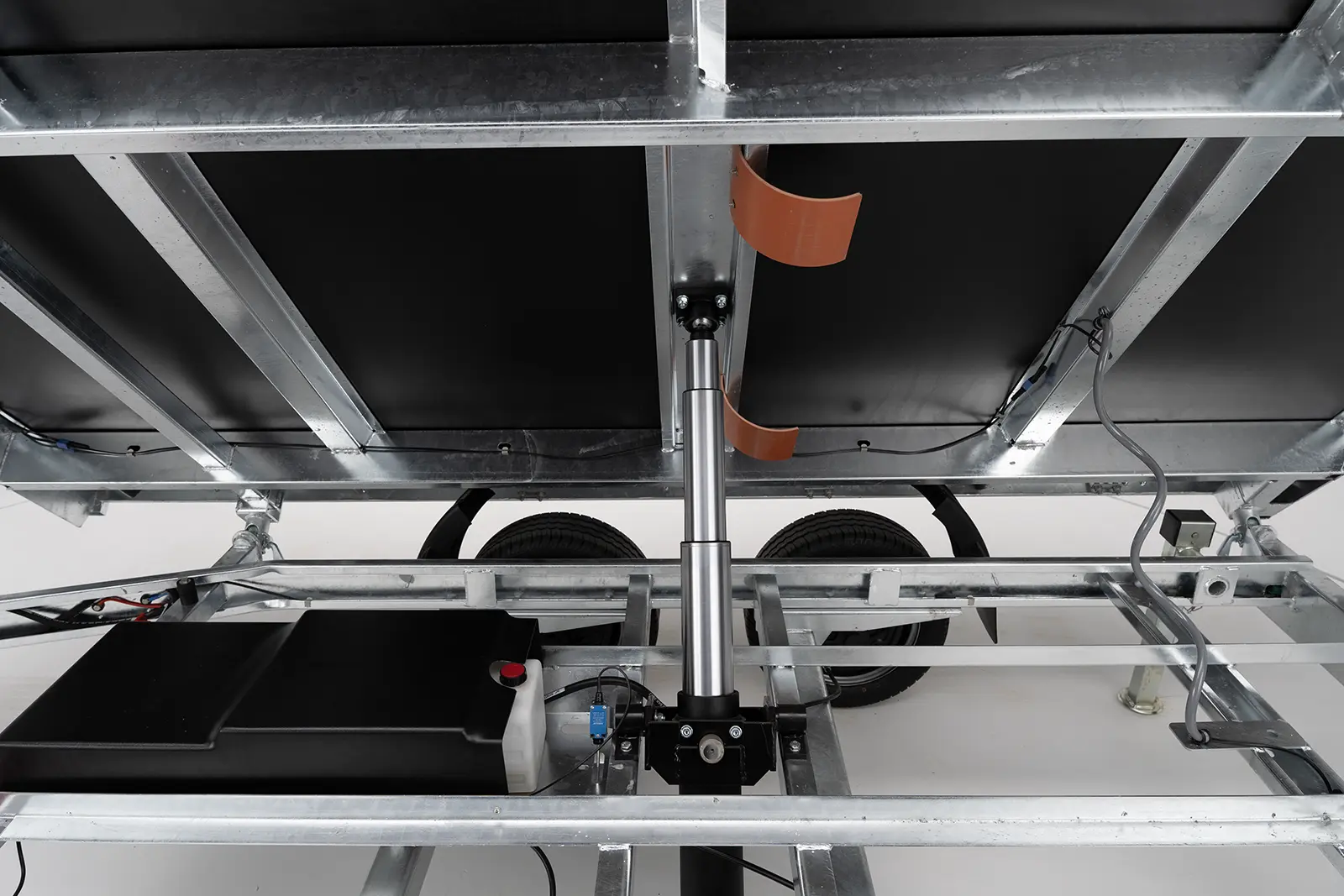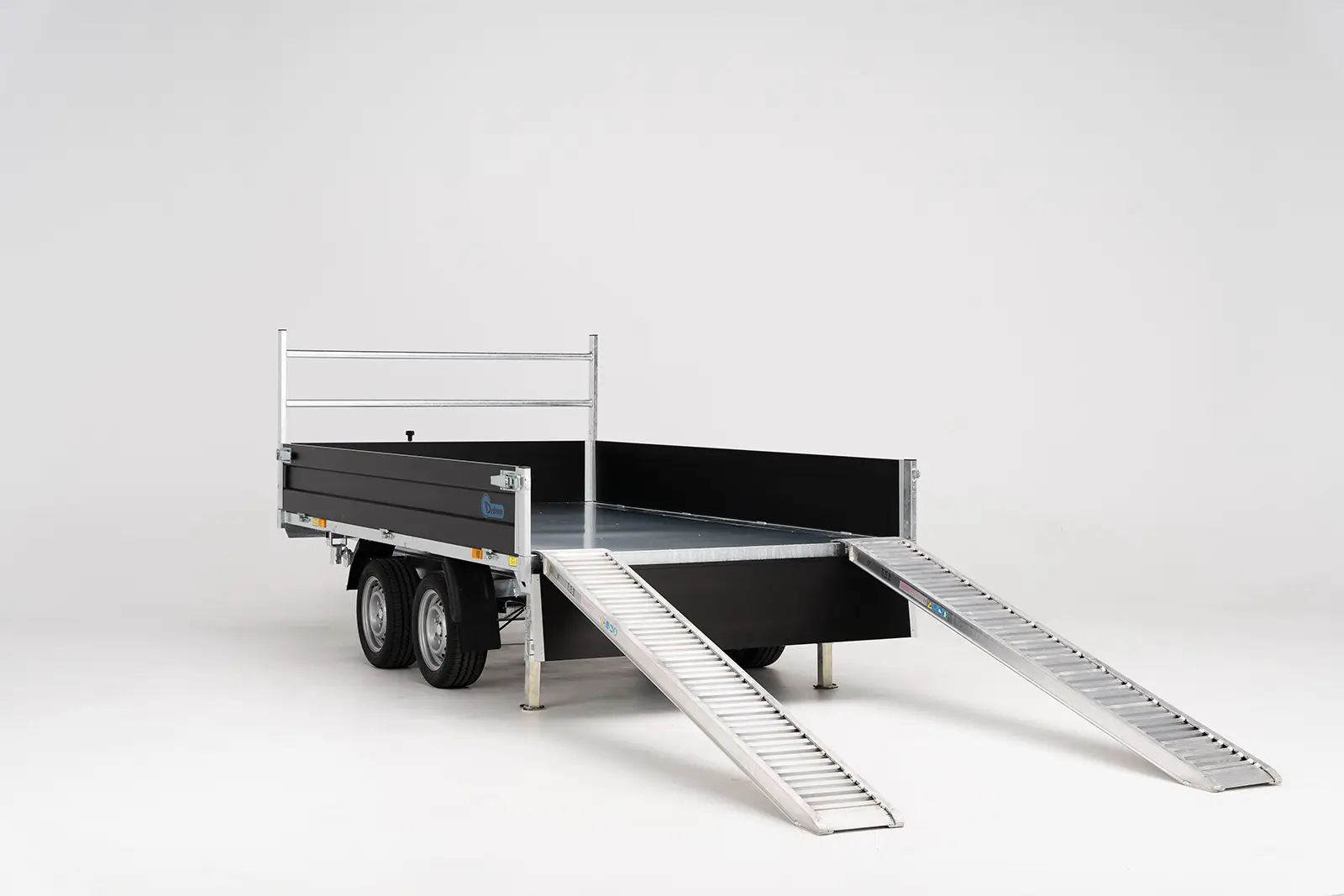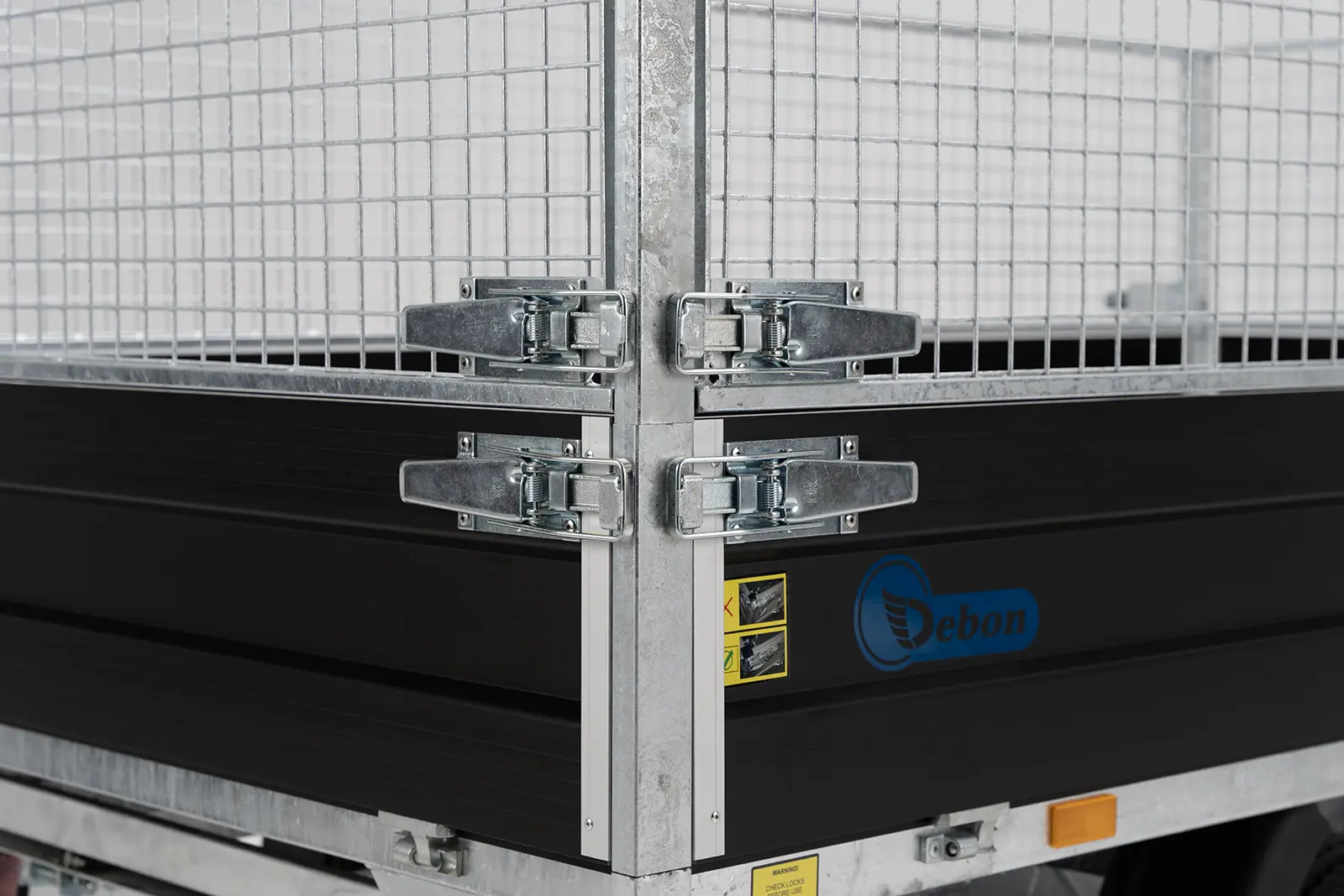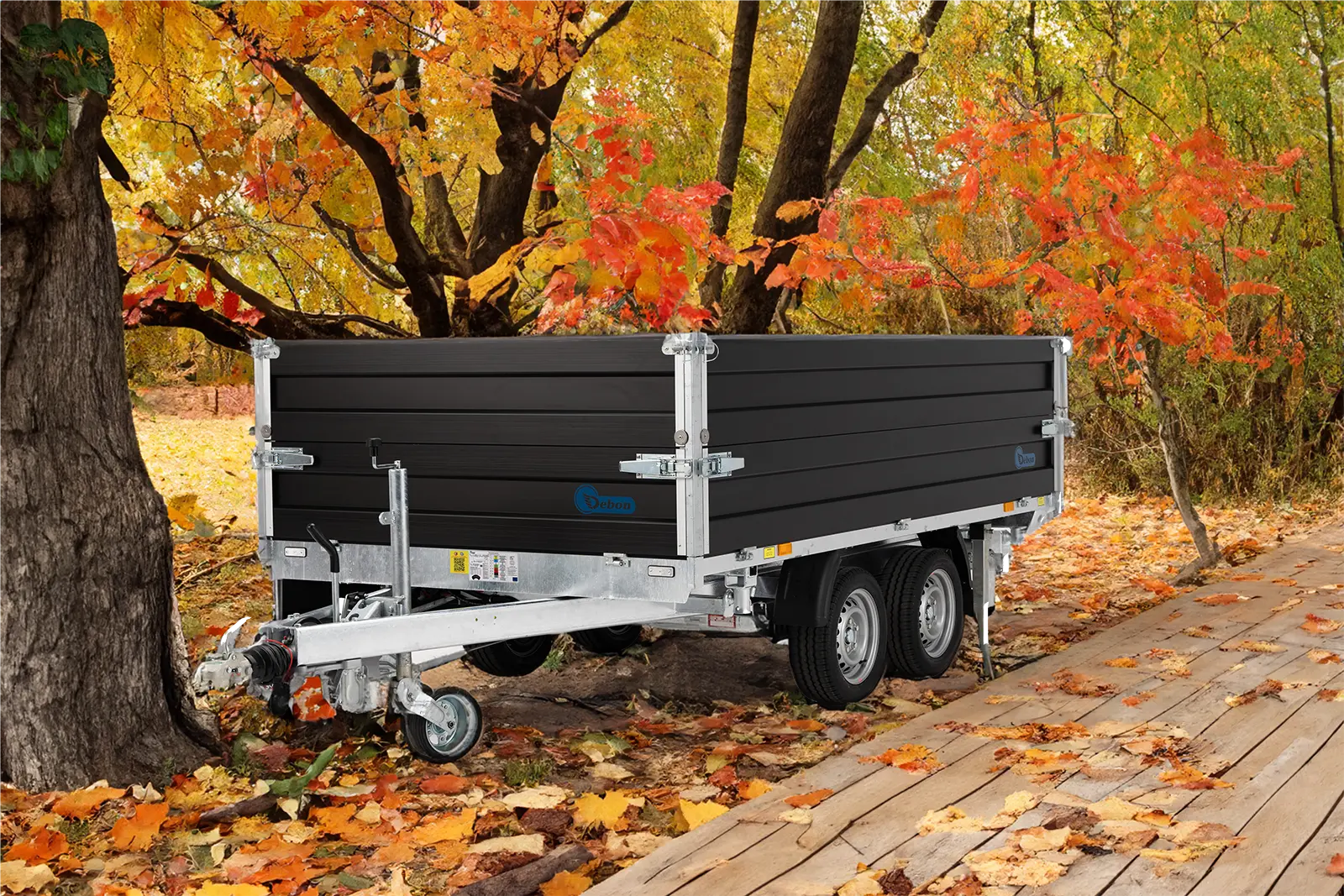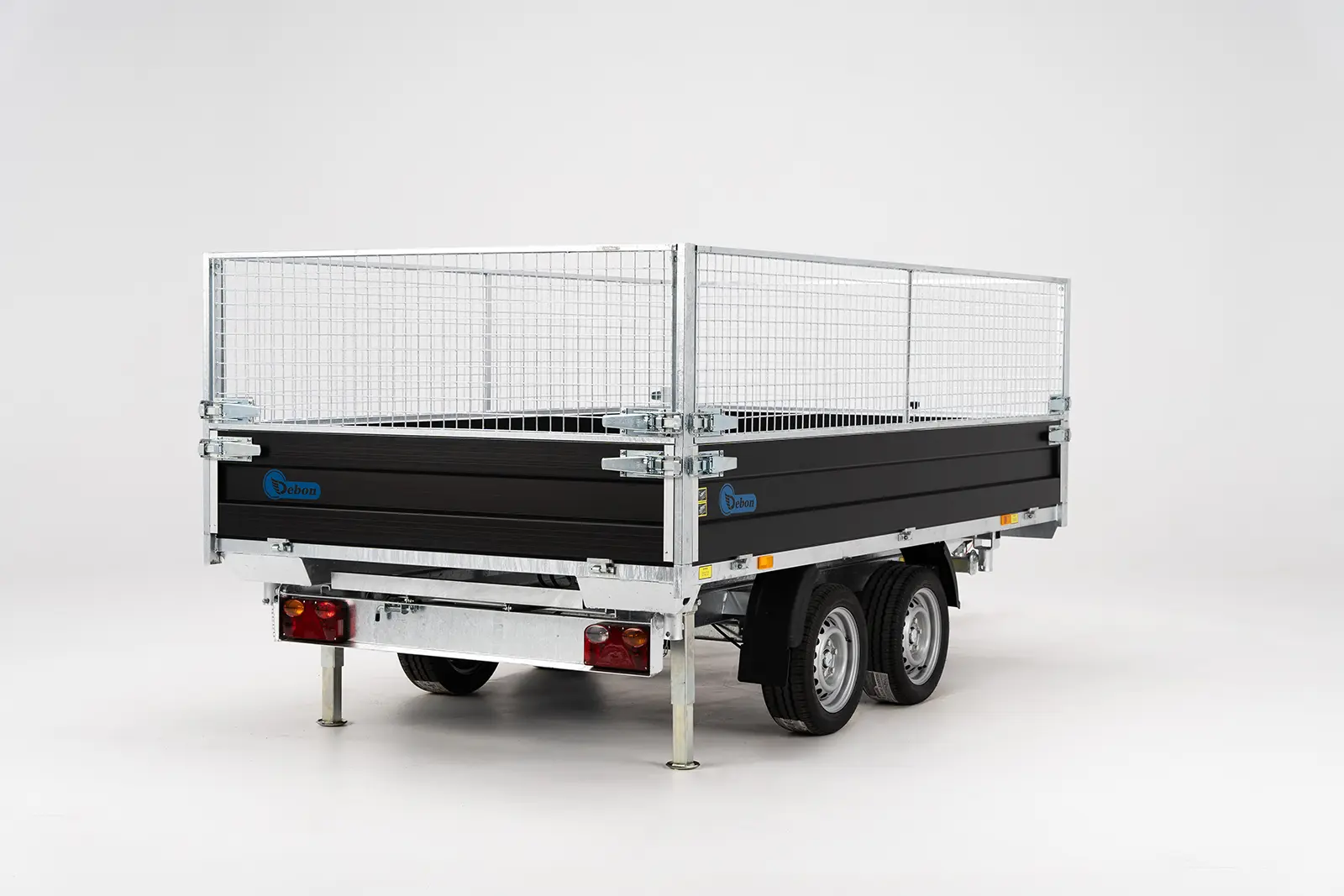 Vidéo présentation benne Debon
PW3.3 Rampes de chargement
PW3.3 Fermeture des rehausses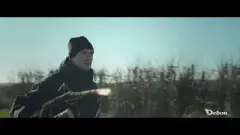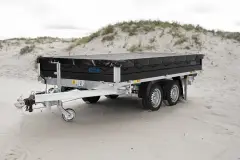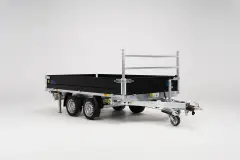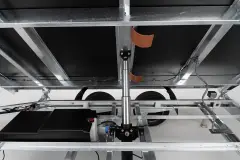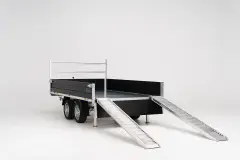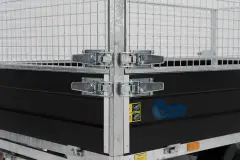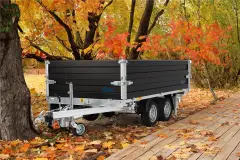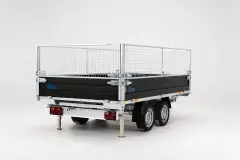 Technical Specifications

:
Empty weight :
From 800 kg