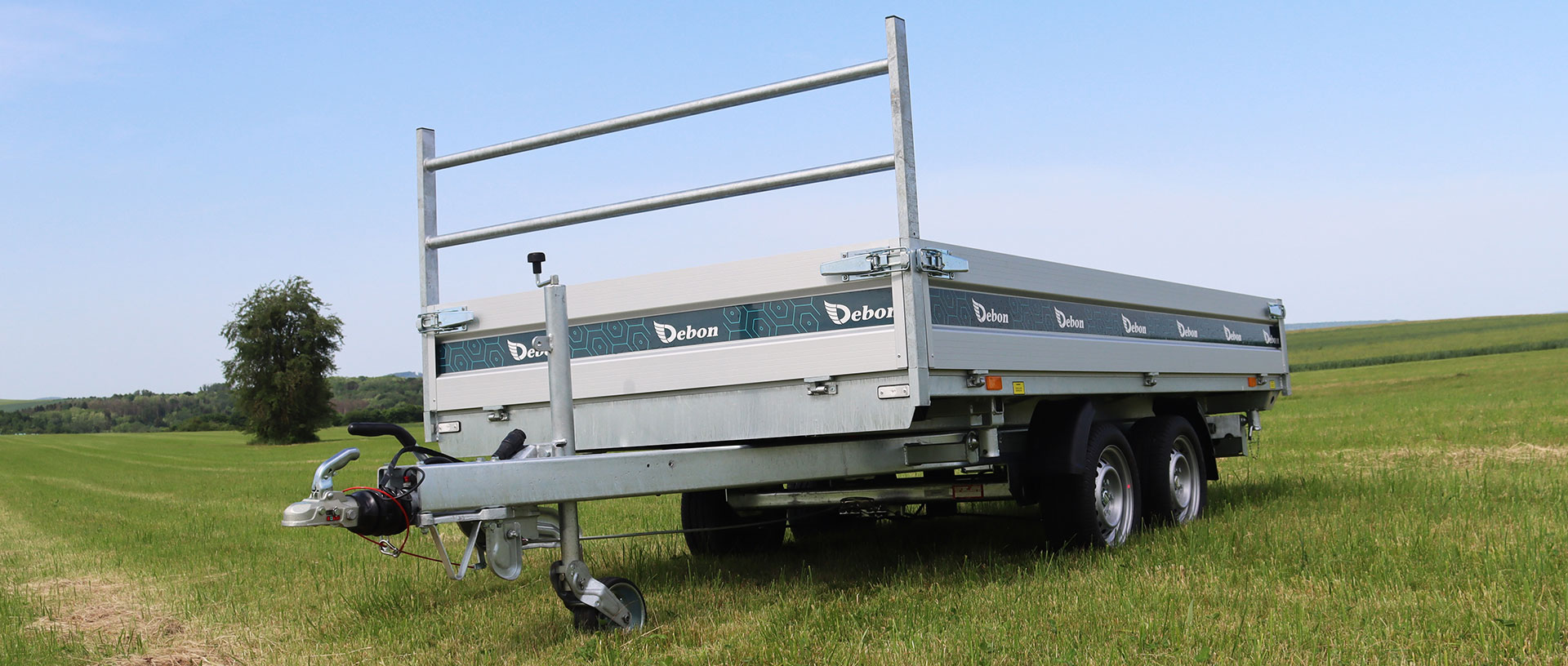 Three Way Tipper Trailer PW 3.6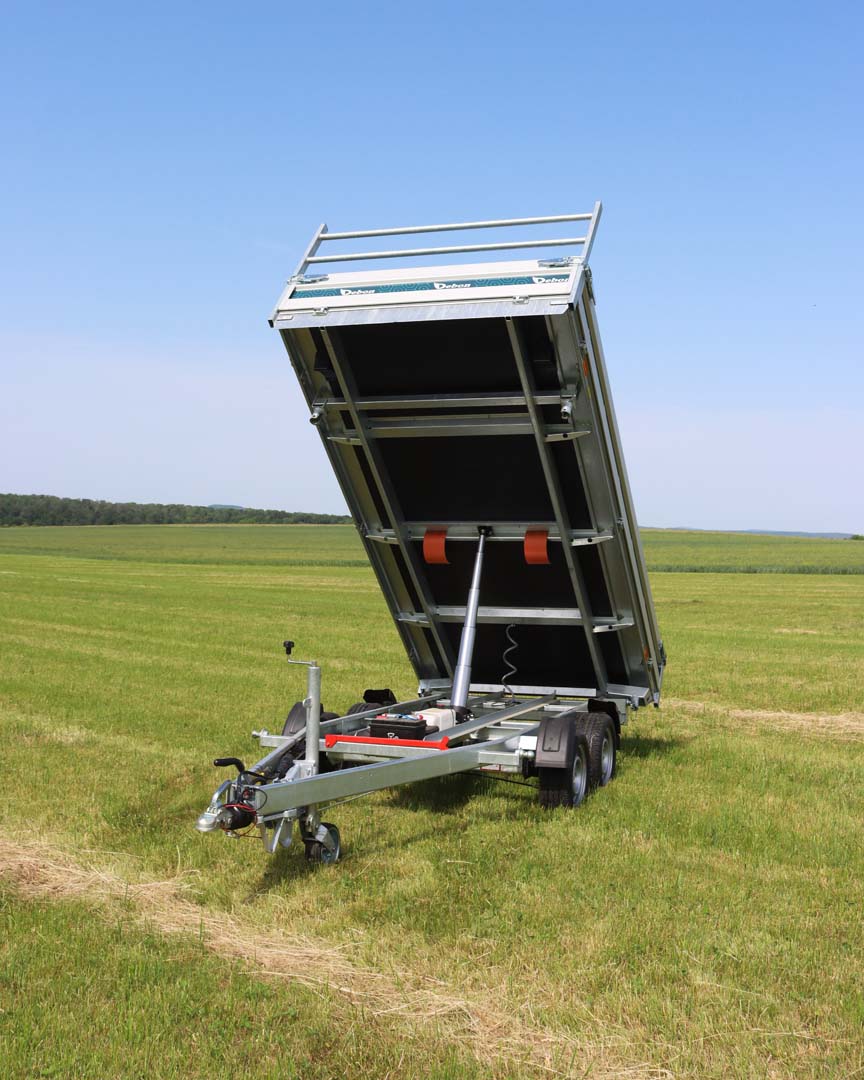 The PW 3.6 double-axle tipping trailer from Debon Trailers is ideal for transporting heavy and bulky materials. This trailer is designed for intensive use, with a maximum gross vehicle weight of 3,500 kg (GVW possible from 2,700 kg) and an unladen weight from 800 kg.
In addition to its high loading capacity, this tipping trailer is equipped with a number of options to improve efficiency and safety:
– Boom housing with anti-noise slats: This option allows the ramps to be stored on the trailer and prevents them from making noise during transport.
– Safety rod in raised position: This option ensures greater safety by keeping the tipper in the raised position when using the ramps.
– Rectangular posts for easy cleaning and emptying without residue in corners: These rectangular posts make it easier to clean the trailer by preventing residue from forming in the corners.
– Galvanised removable ladder rack: This option allows you to transport a ladder in complete safety thanks to a removable, galvanised ladder rack.
– 8 attachment rings: These additional attachment rings make securing the load easier and more effective.
The PW 3.6 tipping trailer from Debon Trailers comes with an electric hydraulic pump as standard to make lifting the tipper easier. In addition, this trailer has two braked axles for greater stability and safety during transport. The body is equipped with a manual tipping system to make unloading materials easier.
Finally, as an option, the tipping trailer with electric pump can be fitted with ramps to allow loading of quad bikes, mini diggers and other vehicles.
By choosing the PW 3.6 tipping trailer from Debon Trailers, you're opting for robust, versatile and easy-to-use equipment for transporting heavy and bulky materials.
Contact your local dealer for more information on the options available and on the other trailer models offered by Debon Trailers.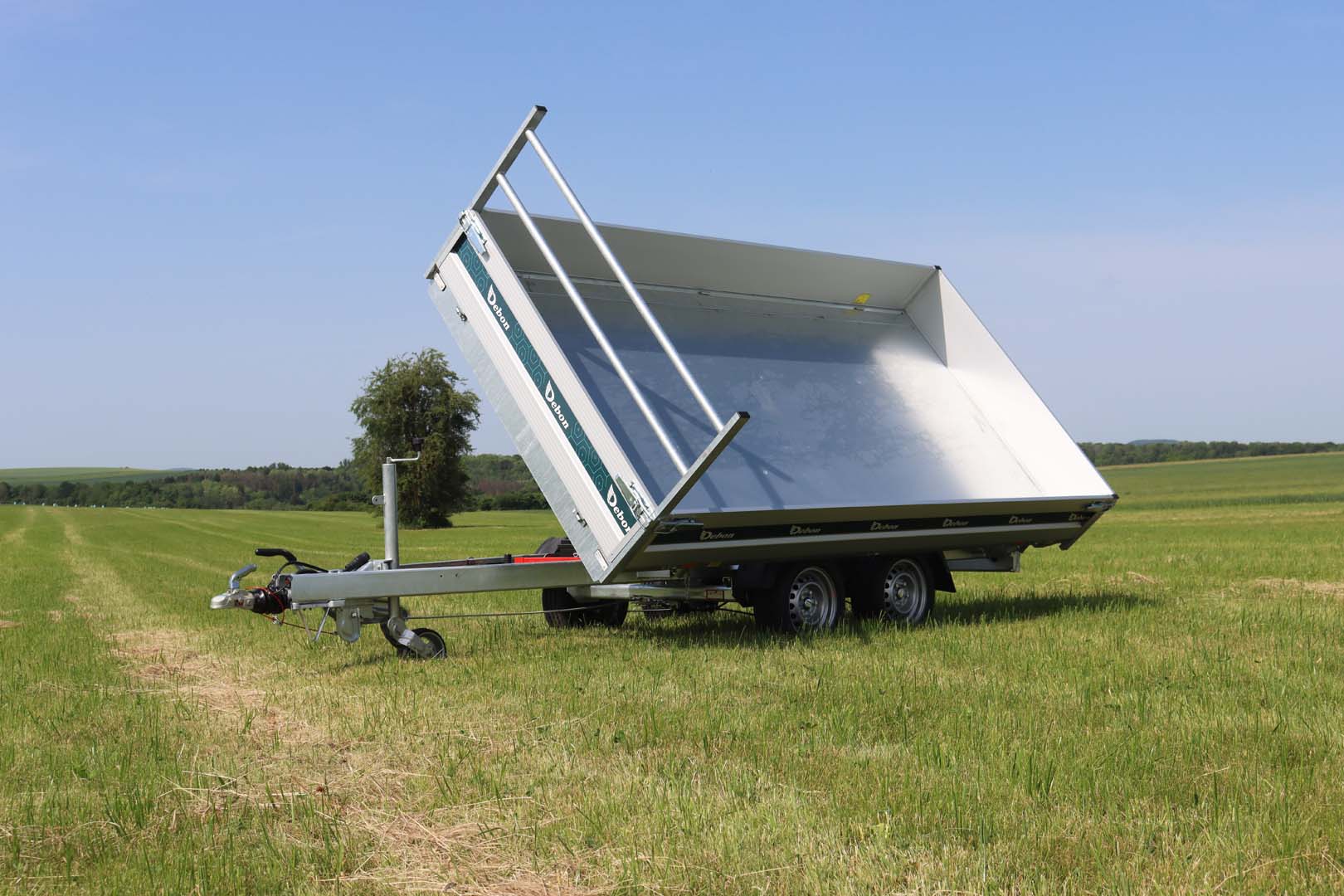 Three Way Tipper Trailer PW 3.6
Three Way Tipper Trailer PW 3.6
Hot dip galvanized chassis
2 strong axles
Plywood floor with galvanised
protection steel plate
Removable aluminium drop sides 350 mm
PW 3.6 Three Way Tipper Trailer
Three Way Tipper Trailer PW 3.6
Heavy duty automatic jockey wheel
Protected front and rear lights
Electro-hydraulic pump with battery
Integrated ramps rack with strips for noise
reduction
Three Way Tipper Trailer
Three Way Tipper Trailer
PW 3.6
Prop rod
Rectangular posts (no residue in the corners)
Removable front H-Frame galvanised steel
8 tie rings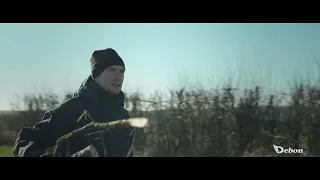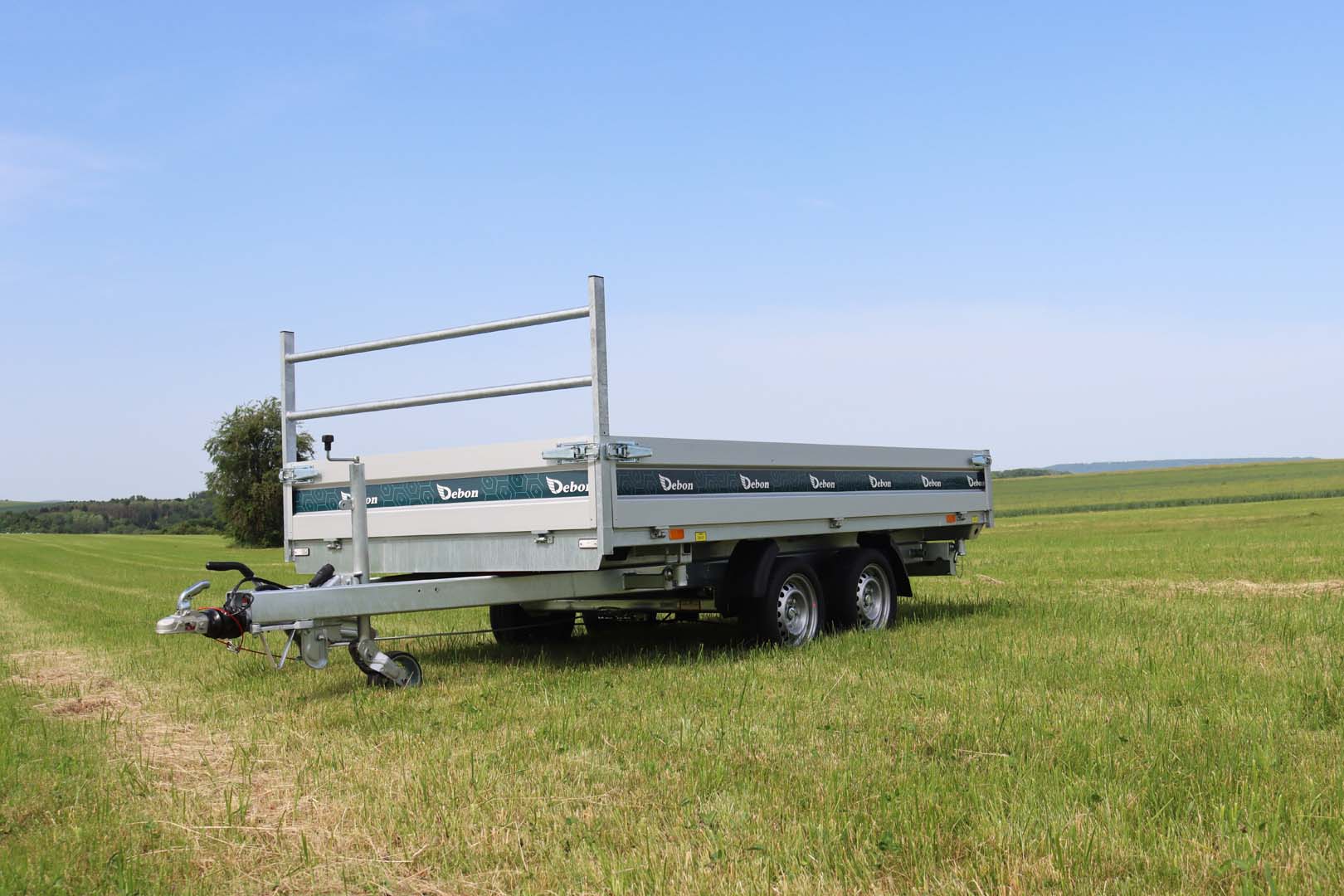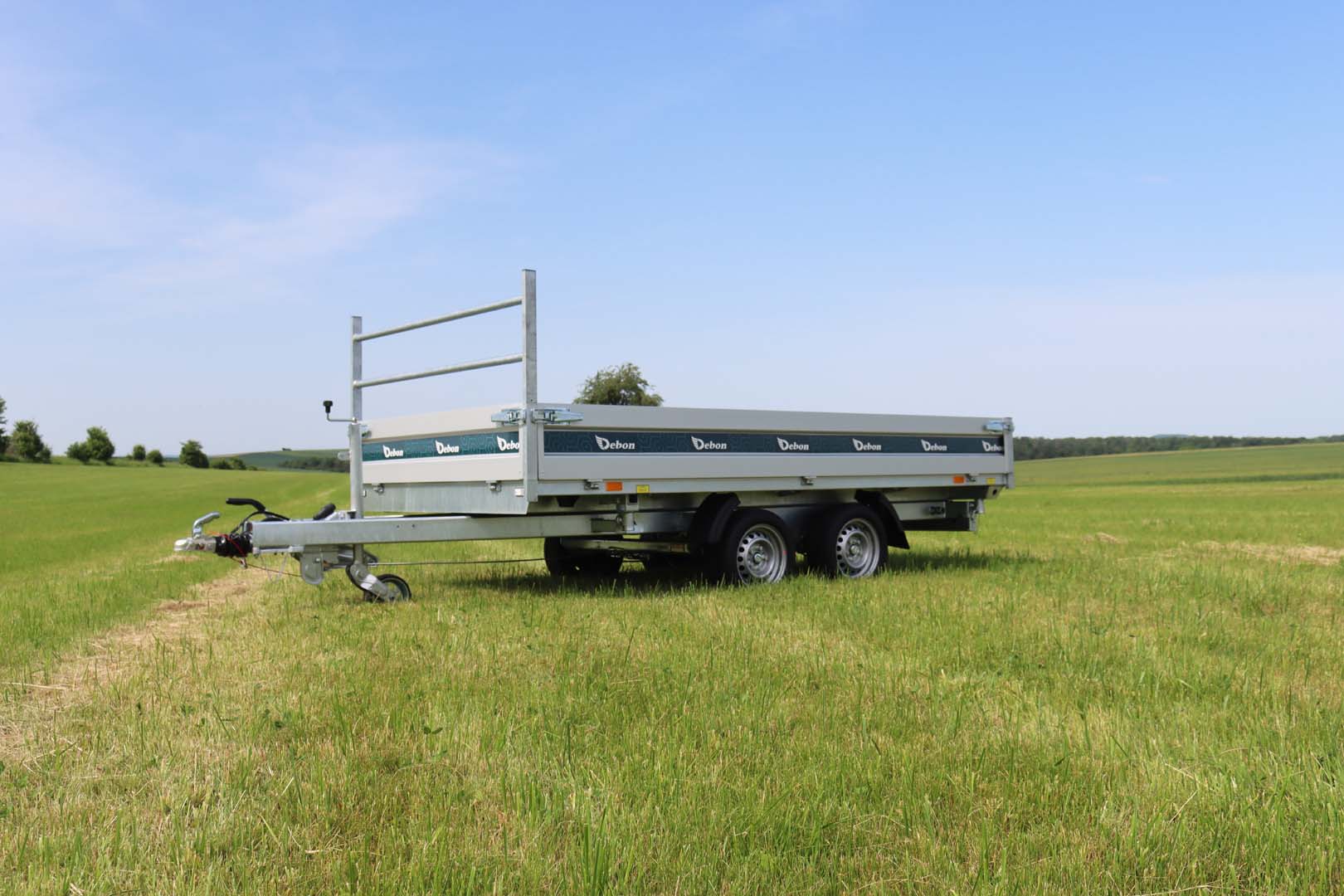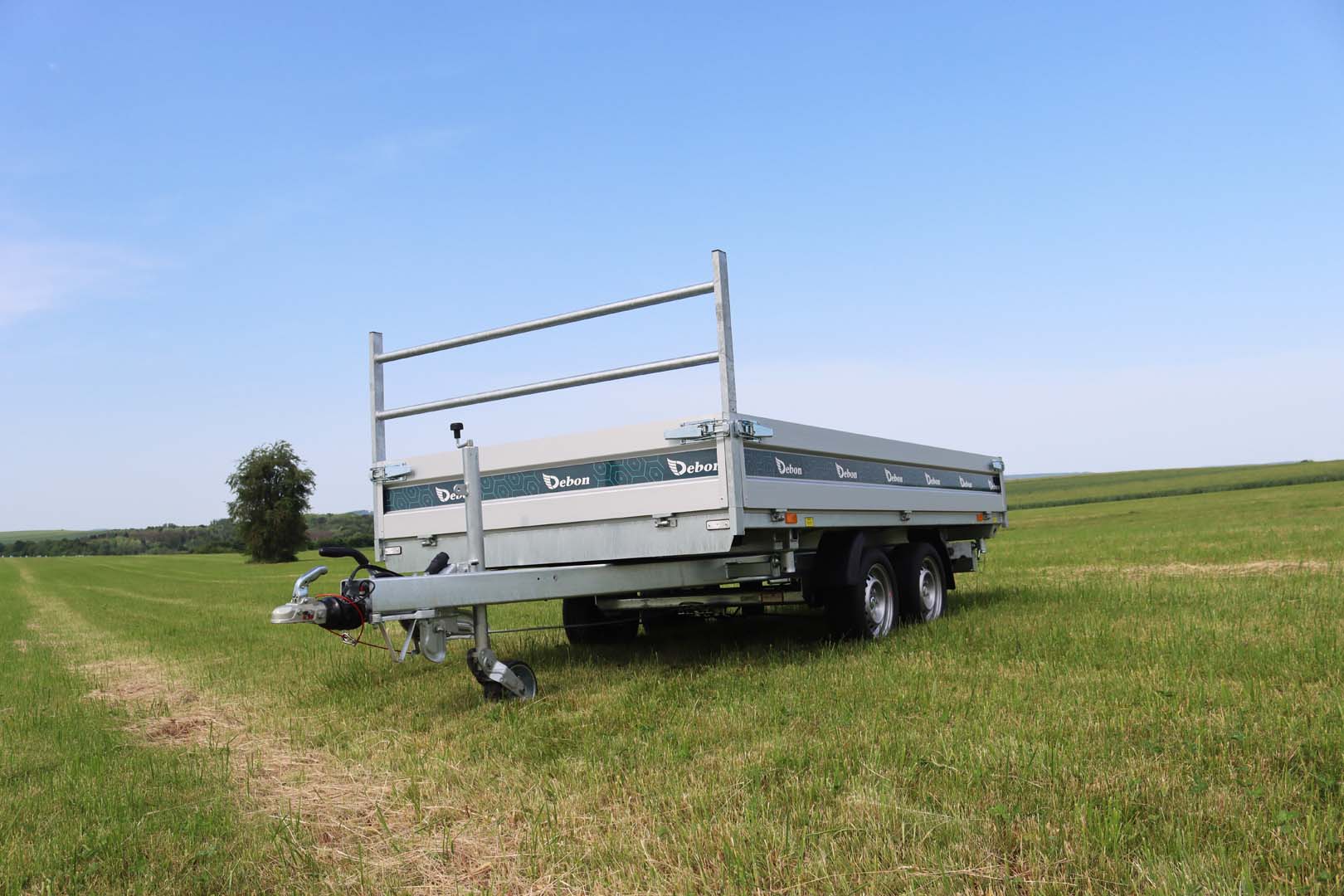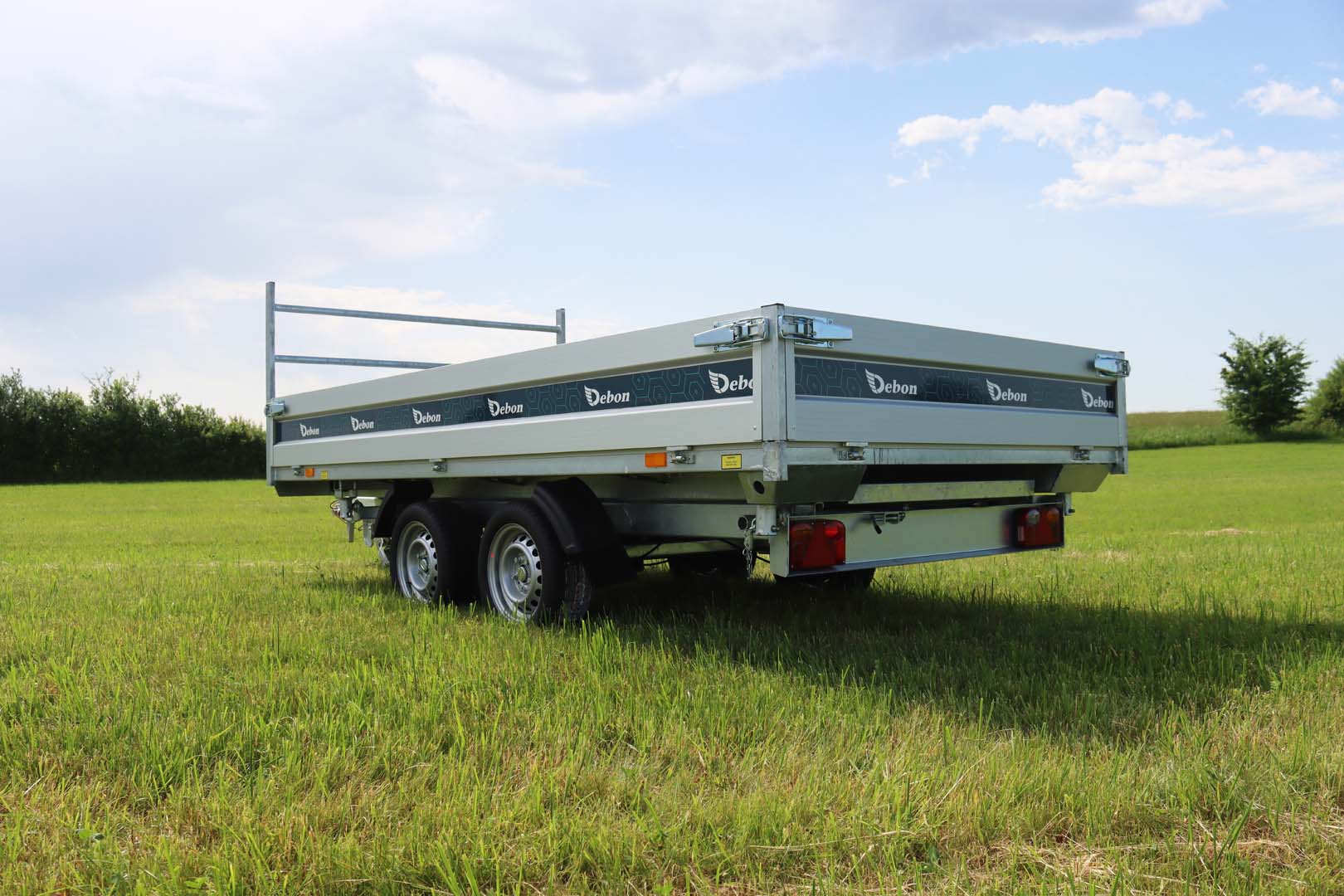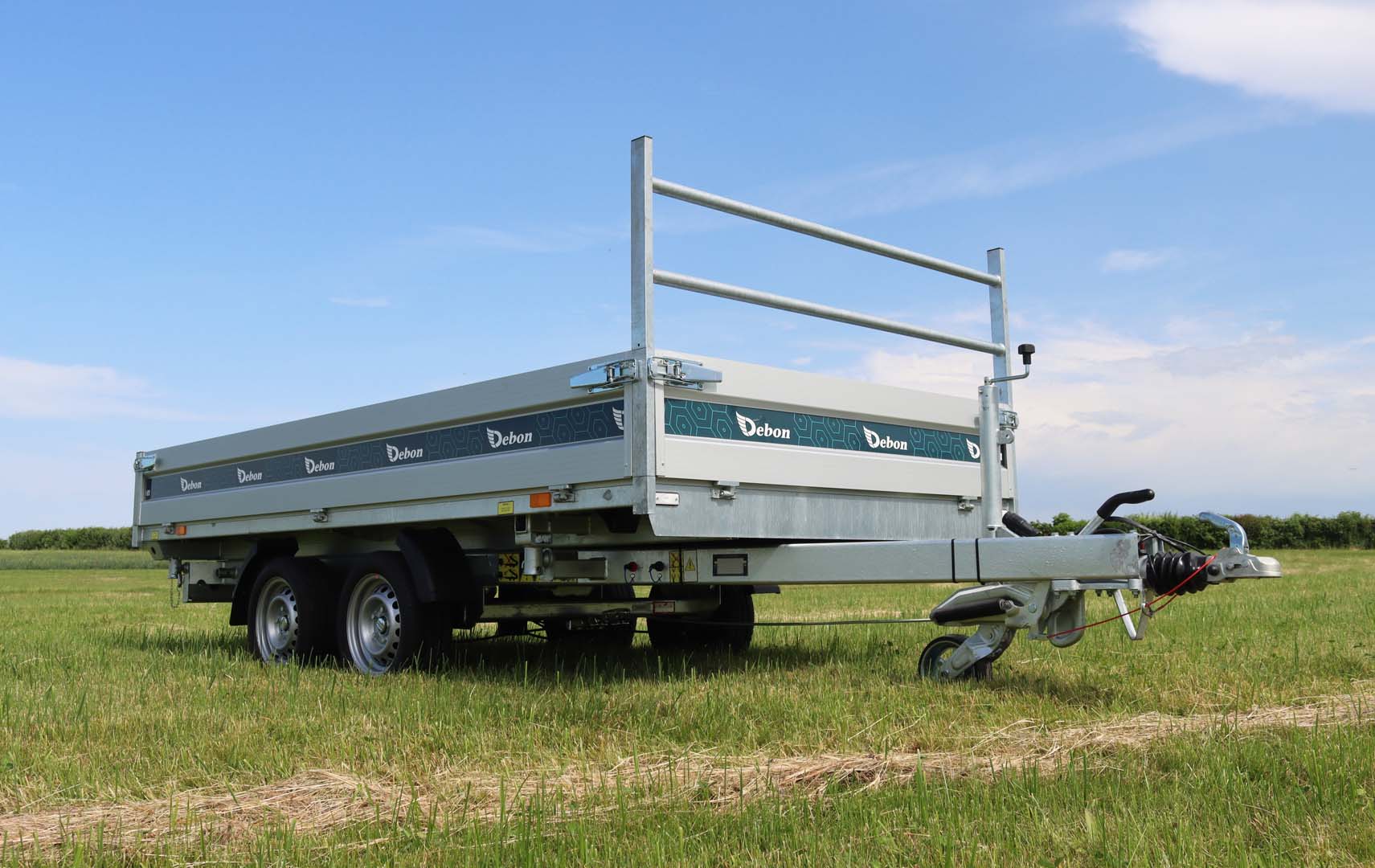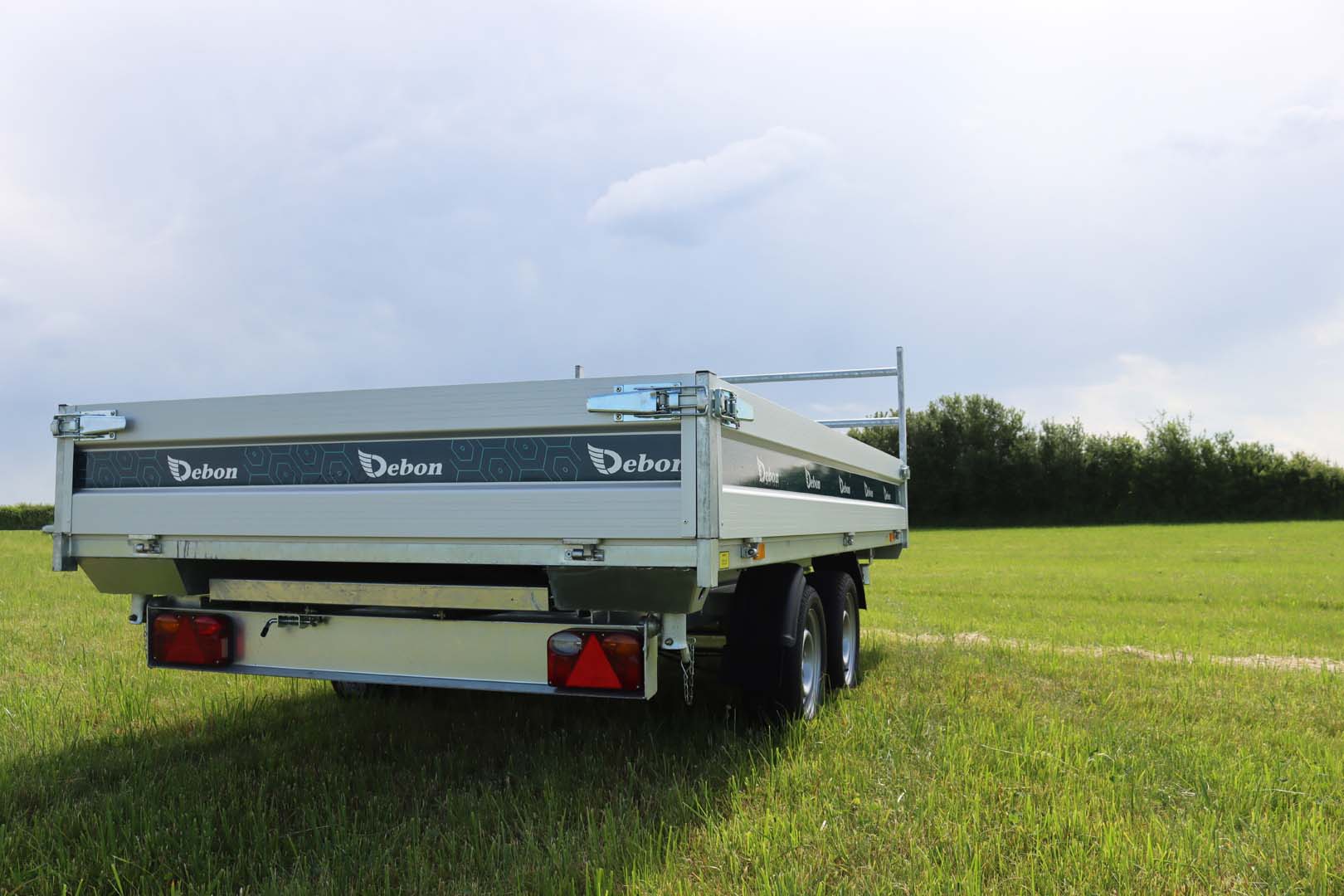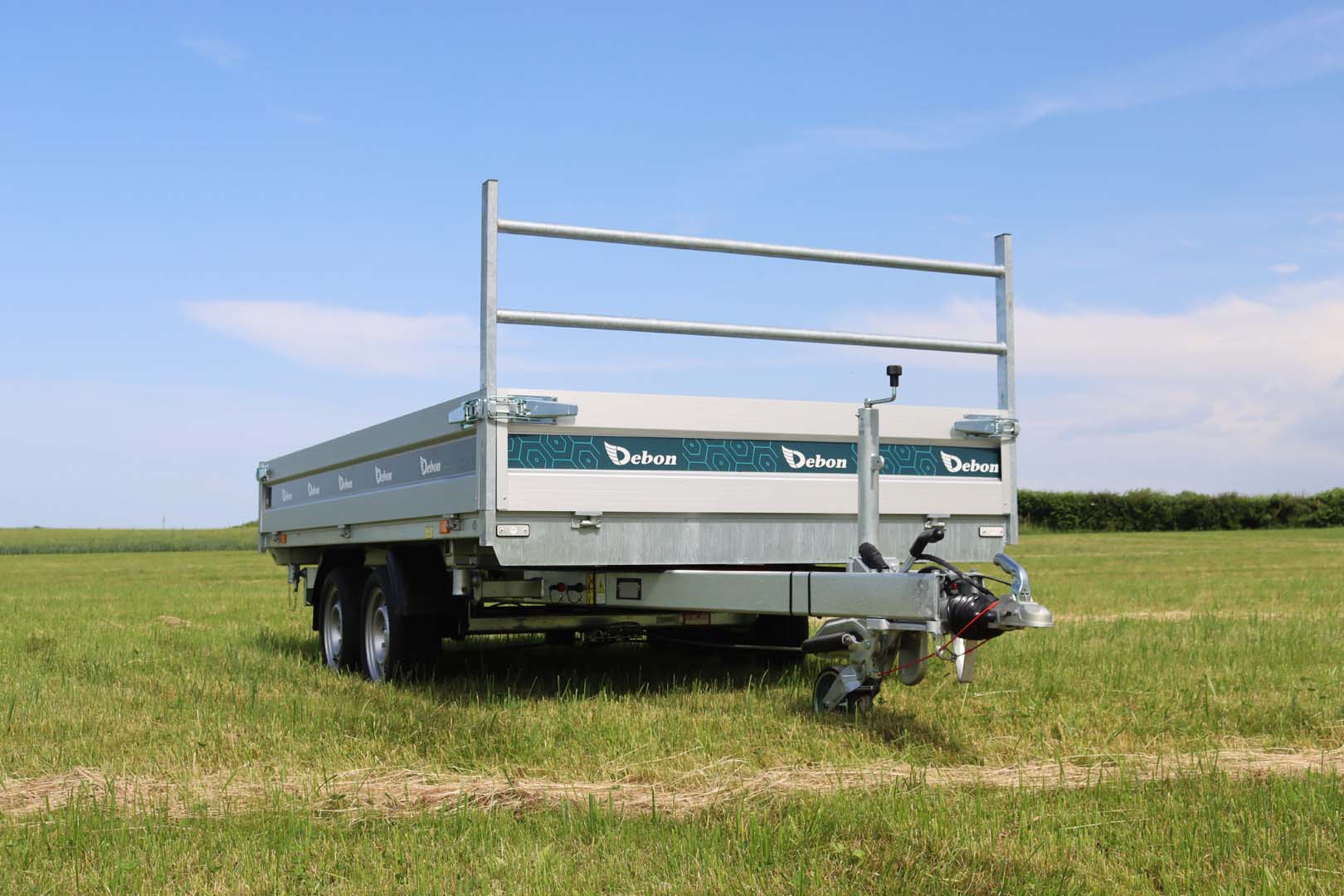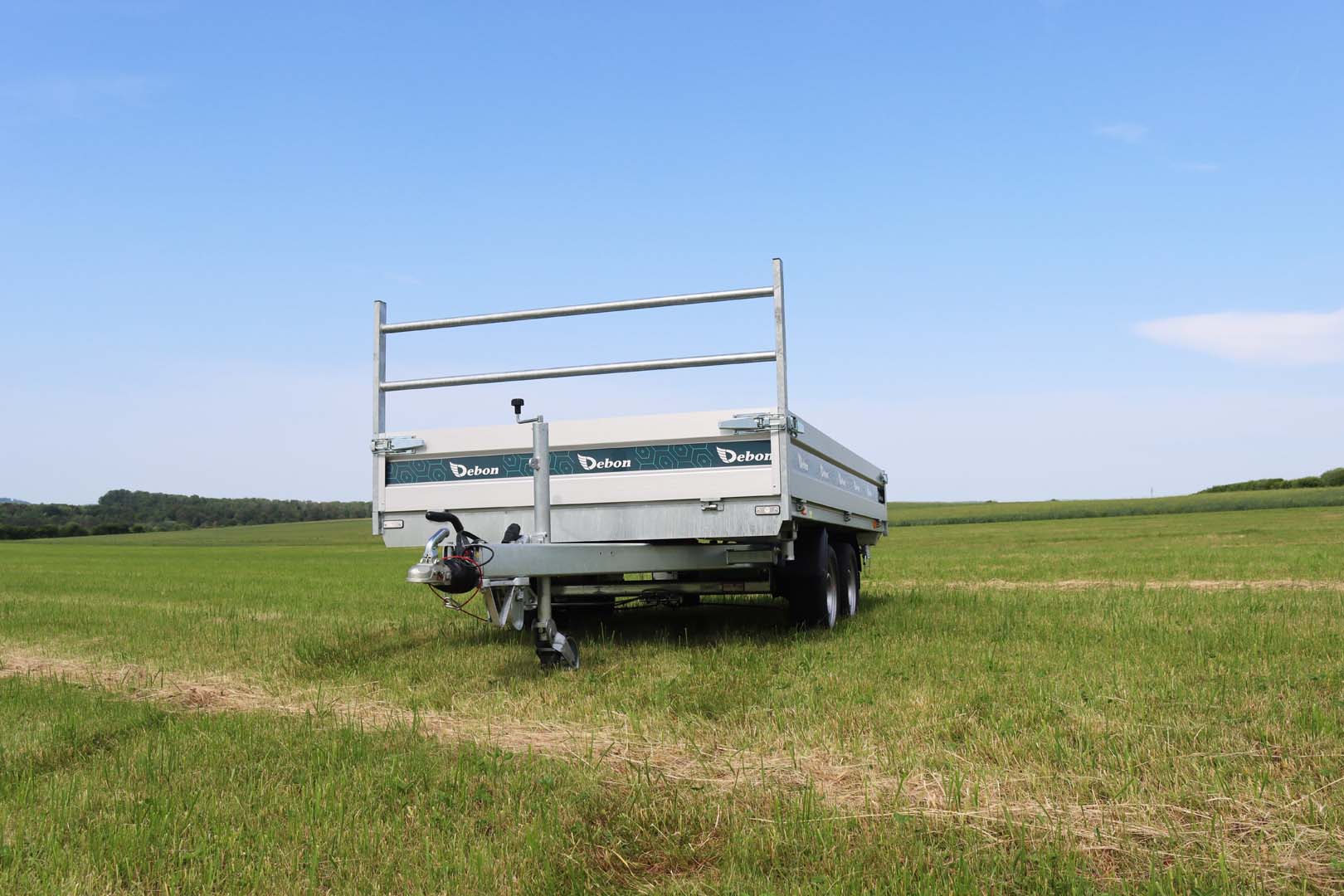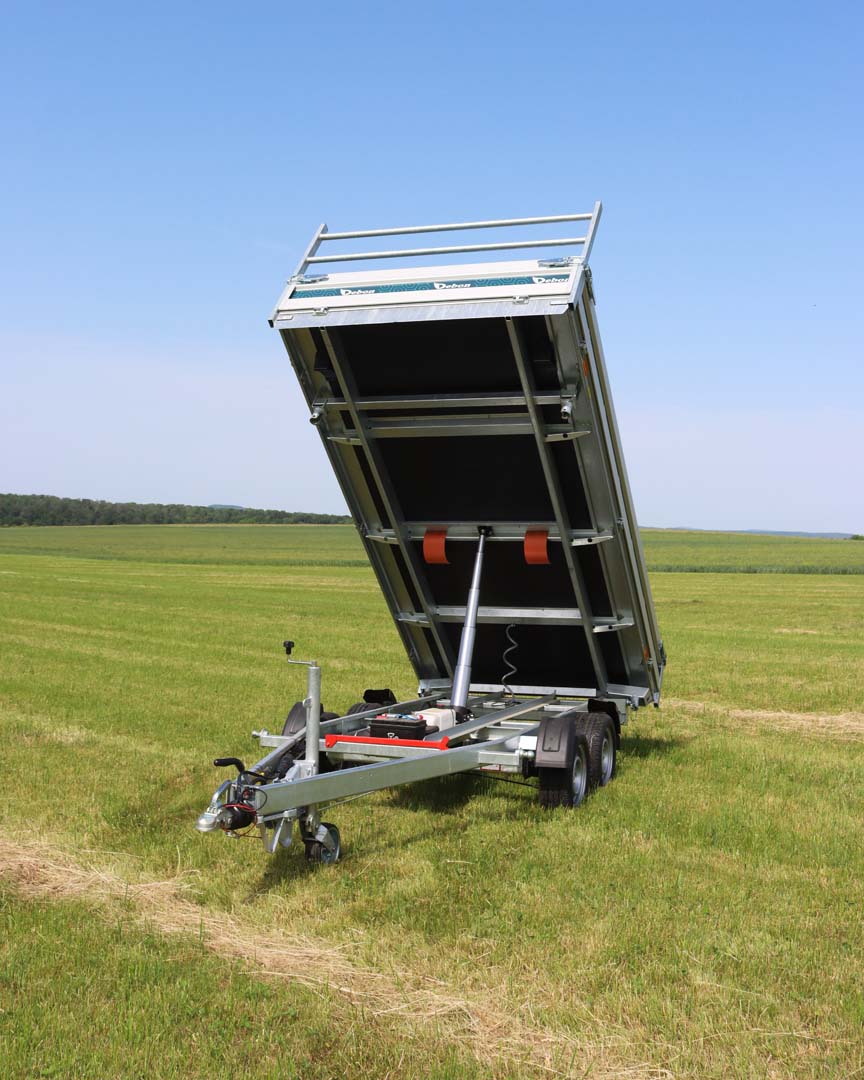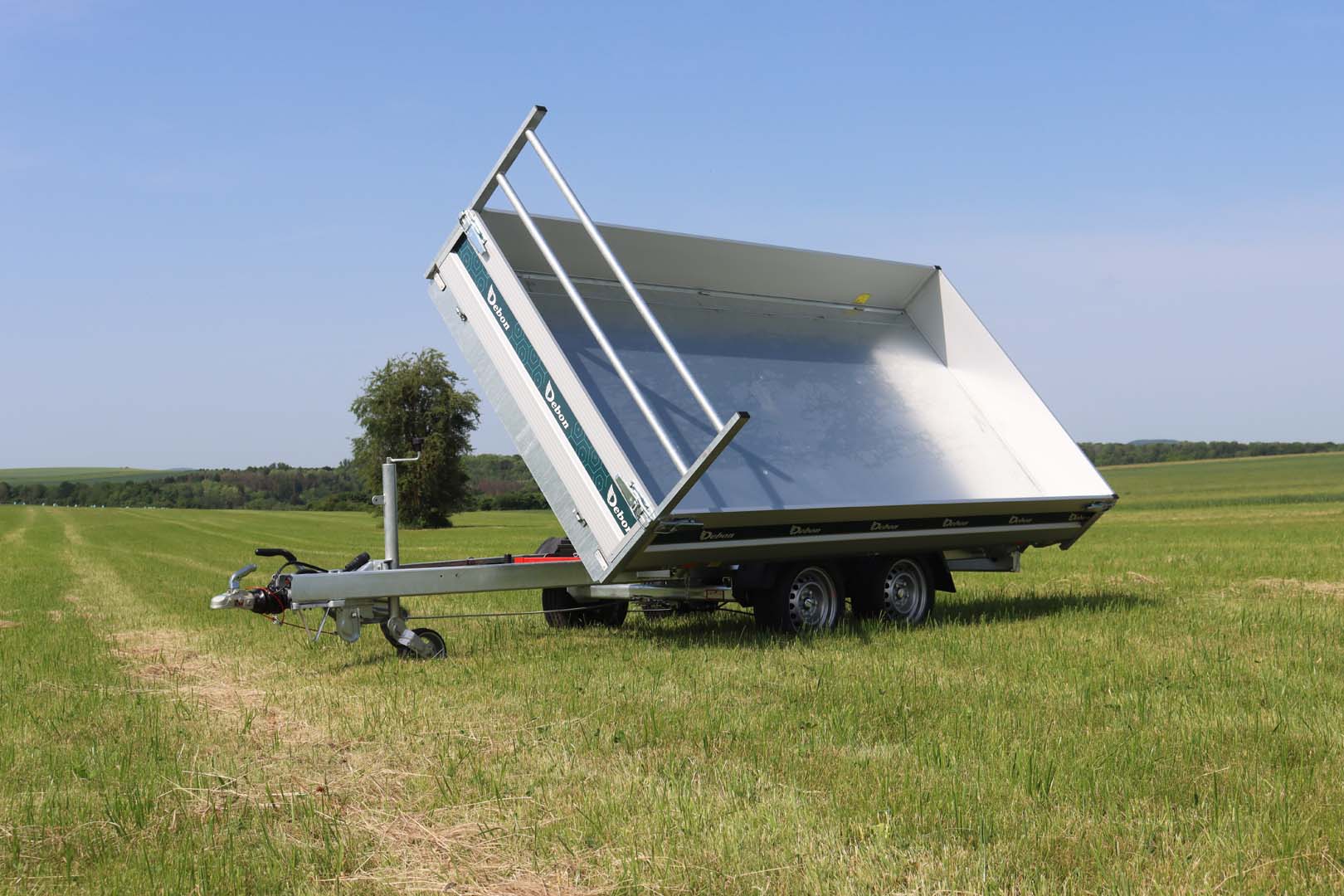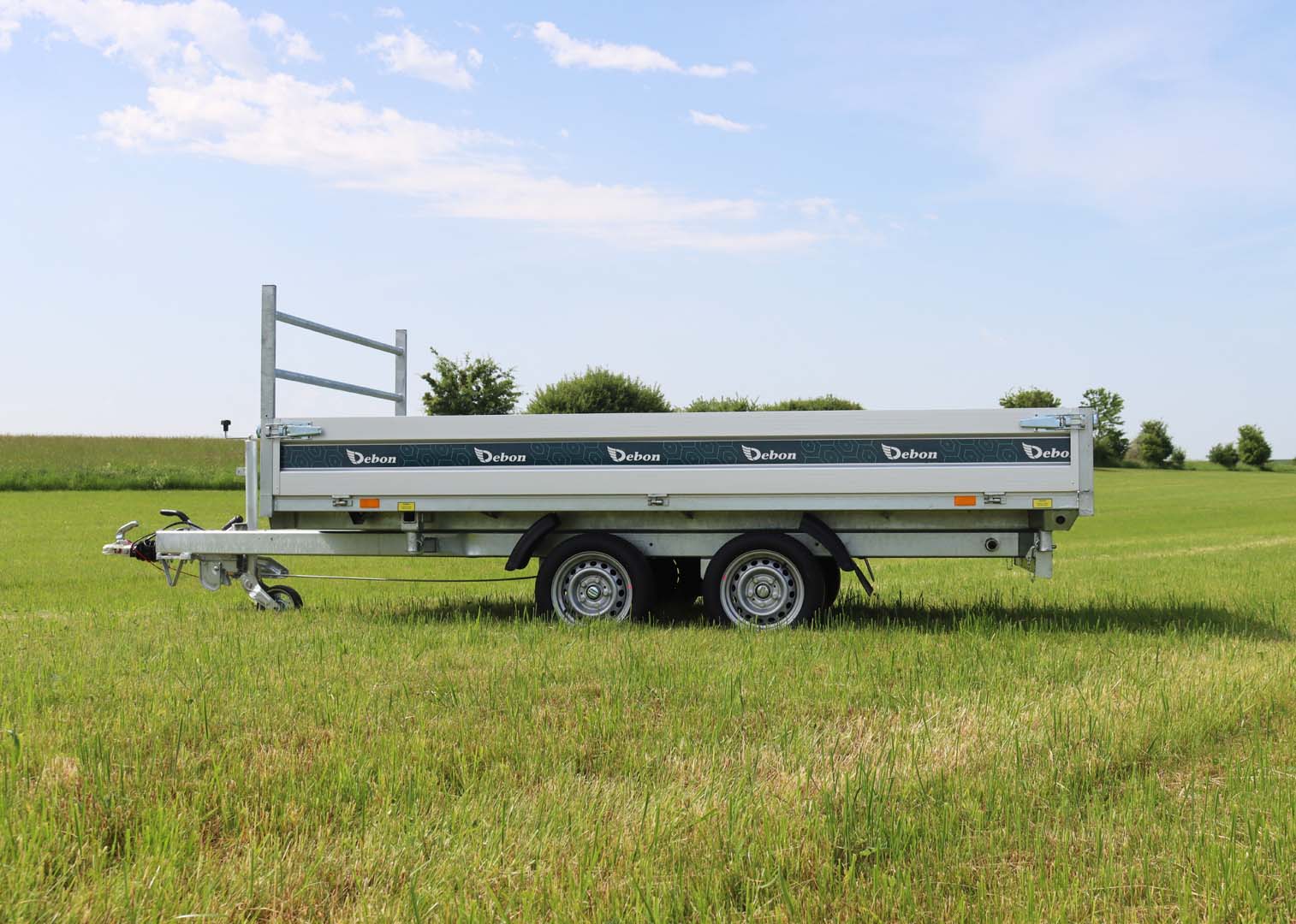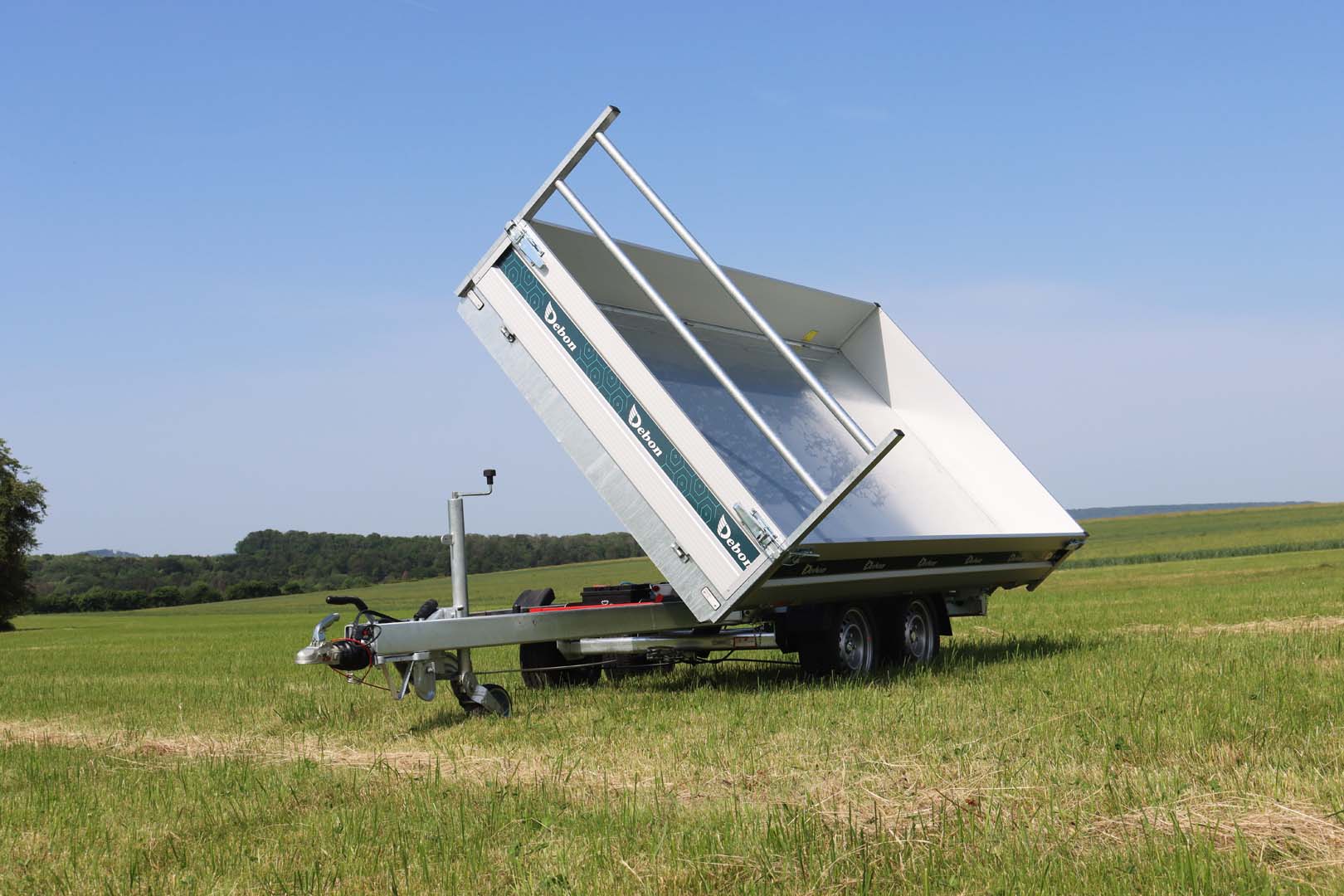 Vidéo présentation benne Debon
PW3.6 Debon trailers basculée
PW3.6 Debon trailers basculée côté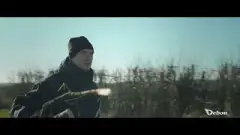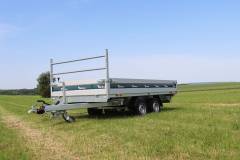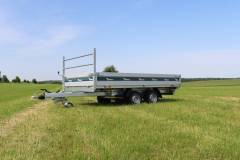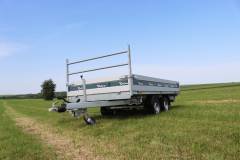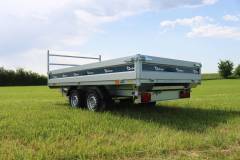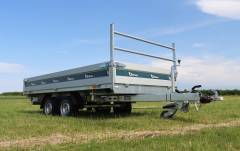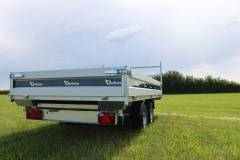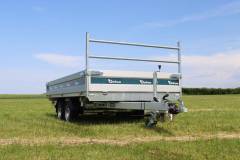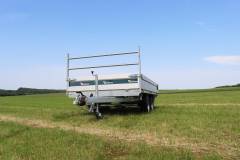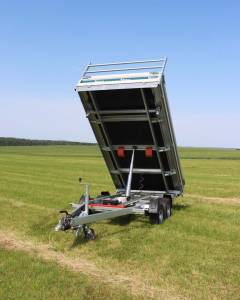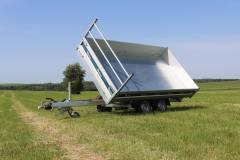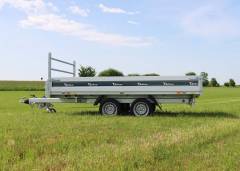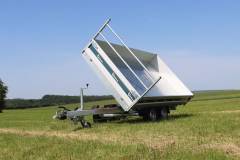 Technical characteristics:
Empty Weight :
From 800 kg