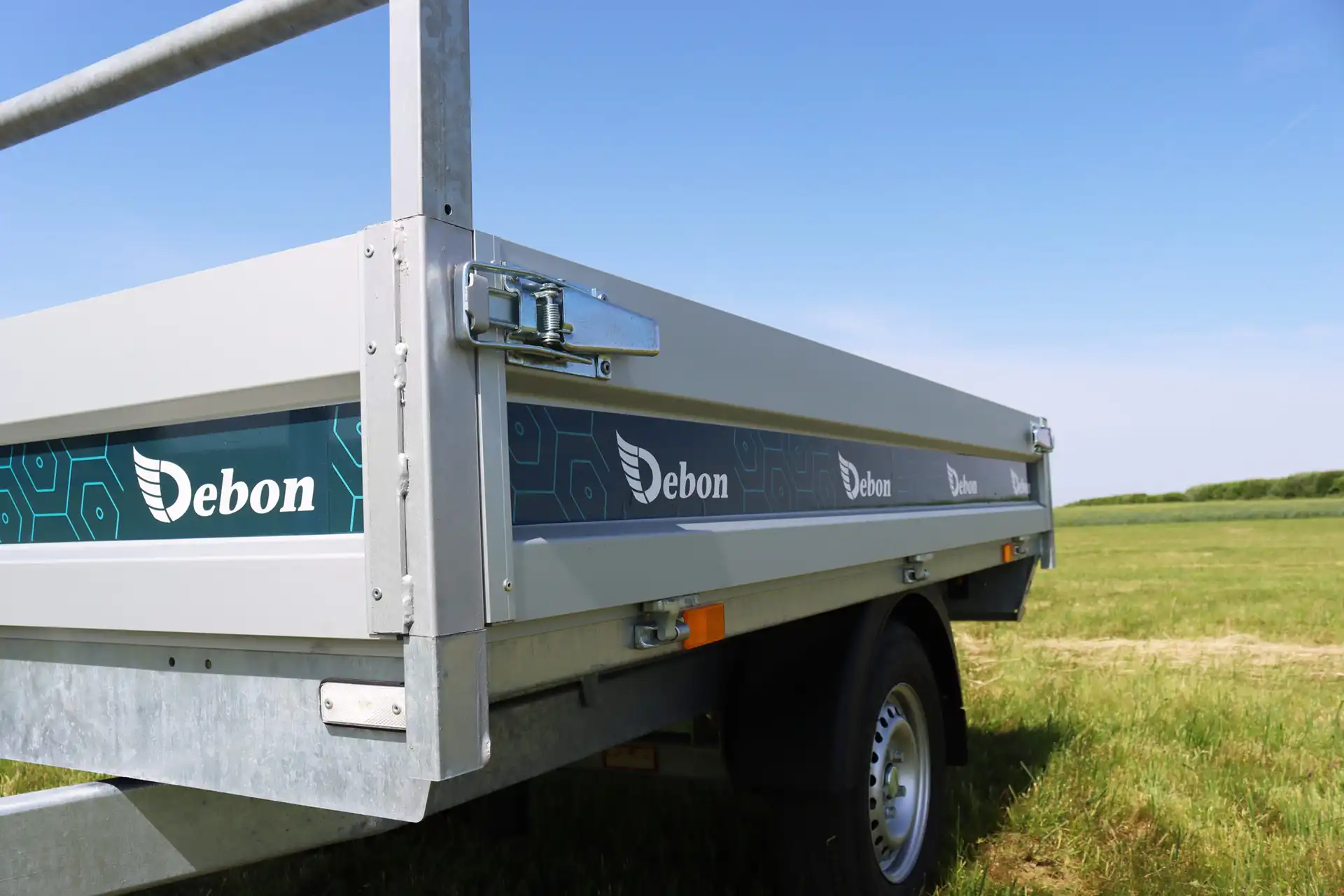 C900

PW0

Dump trailers and tipping trailers
For intensive use as well as for occasional activities, the Debon dump trailers are ideal for transporting both bulky and bulk goods.
In tipping trailer or tribenne with manual or electric pump, your Debon tipper will accompany you in all your works.
Of robust design in galvanized steel and aluminum, Debon dumpsters have a wide range of accessories to meet all needs and uses.
Single or double axle vans
For leisure and professional use, our vans have all the qualities you are looking for in a trailer.
Easy to use, waterproof, lockable, volume up to 20m ², being able to transport the bulky, travel with his motorcycle safely is possible.
Manufacturing side, Debon vans are available in single or two axles, in aluminum, polyester and multi-ply wood.
Developed in the research and development department of Cheval Liberté / Debon, the PULLMAN 2 suspension frees you from the constraints of hitched transport and allows you to tow your trailer in complete safety while enjoying exceptional road comfort.
Always closer to automotive technology, the PULLMAN 2 suspension, 4 independent wheels suspension is composed of 4 articulated arms on galvanized steel silentblocks associated with 4 large diameter springs and 4 hydraulic dampers.
With a center of gravity placed as close to the road as possible, the Debon Trailers have an optimized ground clearance. The trailers stick to the road and absorb the hazards of the road. Both unloaded and loaded, vibrations are considerably reduced, thus guaranteeing a remarkable comfort of use.
The PULLMAN 2 suspension combined with the aerodynamic design of the Cheval Liberté vans offers a real comfort of traction and contributes to the significant reduction of the fuel consumption of the towing vehicle.
The PULLMAN suspension is recognized as the best suspension for vans and tippers. It is recommended by all trailer professionals. In a few words, technology, safety and comfort perfectly sum up the performance of the Pullman 2 suspension.